Imagine if the purpose, goals and understanding from your Montessori training automatically downloads into your documentation!  
Fully linked to EYLF and your region's kindergarten (or preschool) documentation!   
With just a few clicks, share the highlights with parents and prepare full reports for interviews or audits.    
The records you keep on food, toileting and sleep entered at the click of a button, and parents  automatically provided with the information.
Increases your observation, facilitation and interaction time, by decreasing your writing time.
Allows you to edit, adjust and replicate
Complete records quickly in the classroom
Track children's progress at the touch of a button
Learning Experiences easily link to the EYLF and Qld Kindergarten Guidelines.  (Customisable)
Learning Experiences link to Montessori Goals Derived from Montessori National Curriculum
Complete programming plan online. 
Summary of current goals visible to all educators in the classroom
Highlights easily shared with parents
Documentation and Planning for Montessori Curriculum – birth – 6  linked with EYLF and Qld Kindergarten Guidelines
---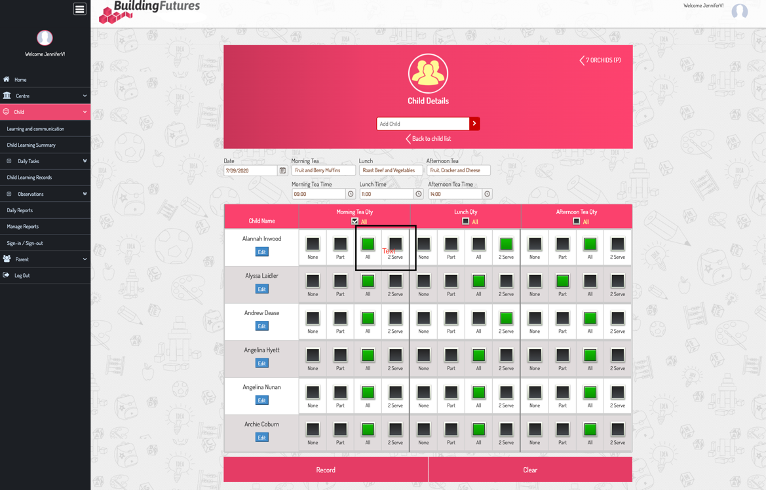 Recording of Food
The "Enter Food" tab allows the educators to quickly enter in the meal and the quantity the children have consumed on that day. 
This information is automatically sent to the parents.
---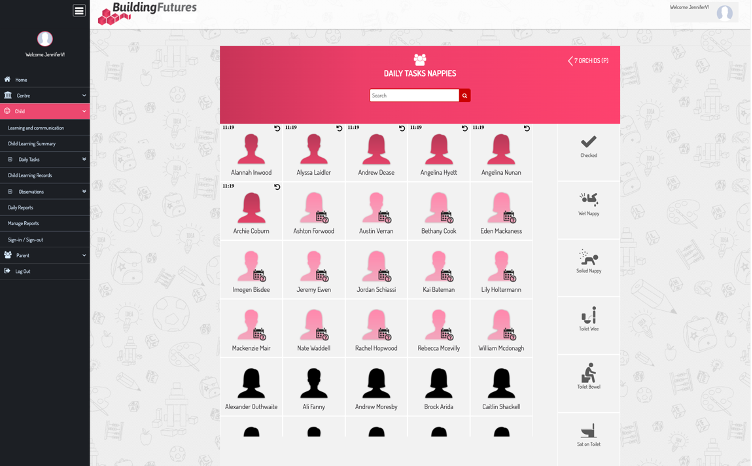 Daily Task Nappies
The nappies screen allows the educators to keep track of the time the last nappy/toileting has been completed to ensure that all of the children's nappy/toileting requirements are completed.
This screen works as a two-touch process and the information is automatically recorded to the system and to the parents.
---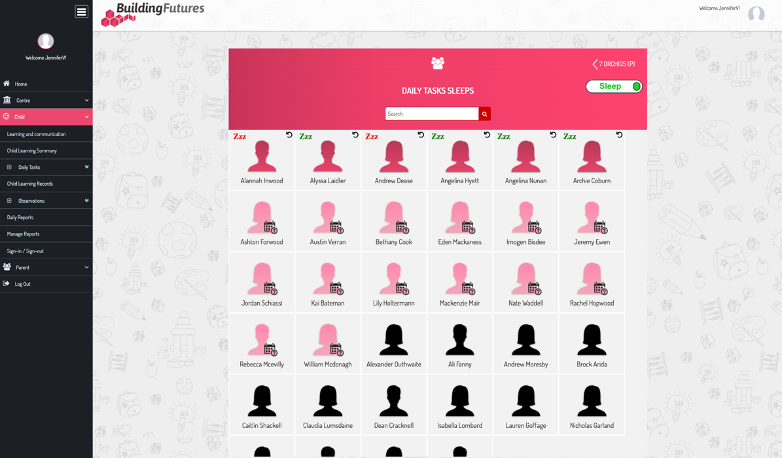 Entering Sleep Times
Recording sleeps times is a one touch process. This allows for easy entering for busy educators. 
It is a one touch to start the sleep time and one touch to end the sleep time. 
Educators can easily see who is still asleep by the symbol in the top left-hand corner of each child.